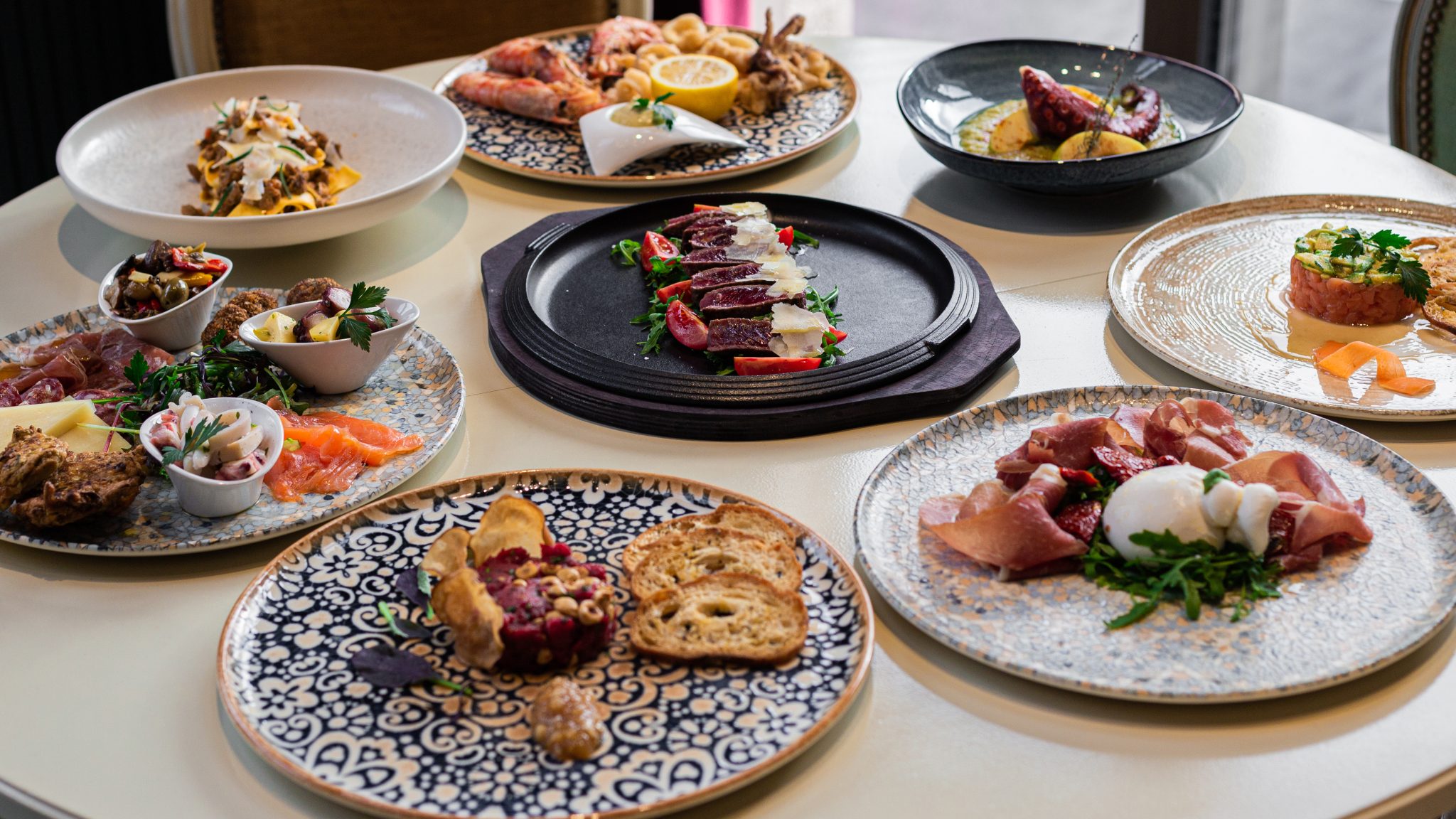 Gastronomy and culture go hand in hand!
Why choose between eating well or taking in some culture? Both are possible! Many of Lausanne's museums, theaters, concert halls, and even cinemas offer the perfect blend of both experiences. here is a brief tour of some very useful locales for before or after a cultural immersion of any kind.
L'Esquisse (Hermitage Museum)
With its tree-lined terrace, L'Esquisse offers an idyllic setting for a recharge after your pictorial experience. The weekend brunch is particularly pleasant and "gourmet visits" are often held in the evenings: you begin with a guided tour of the current exhibition before sitting down to dinner.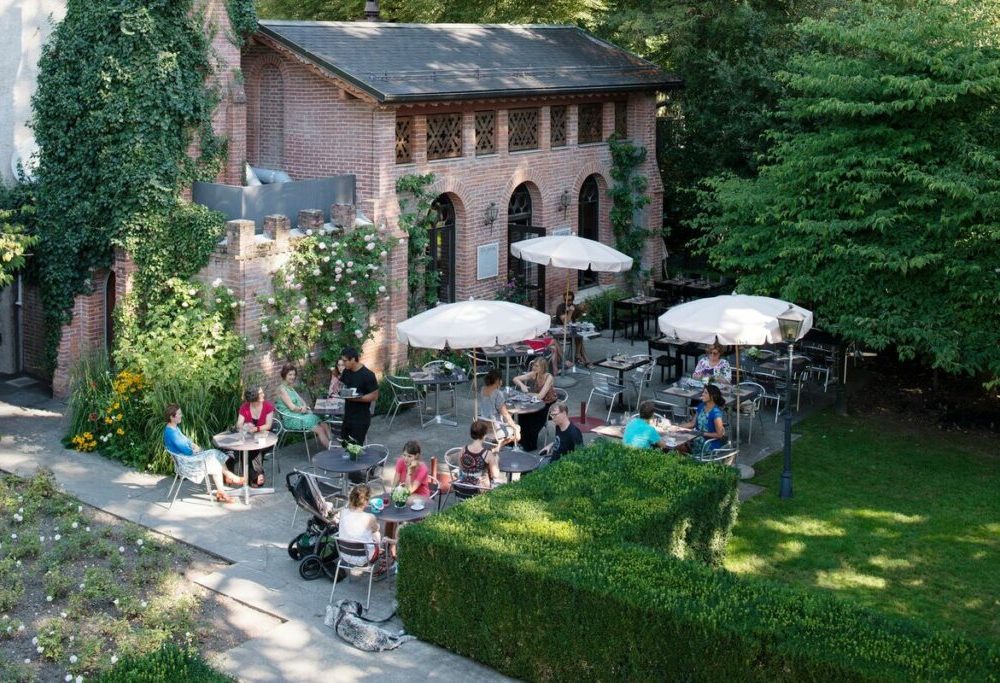 L'Esquisse / Route du Signal 2 / Tuesday-Sunday 10am-6pm and Thursday 10-11pm
---
Le Montriond (Botanical Garden)
With its delicious homemade croque-monsieurs, receiving widespread recognition, and its great atmosphere, this old kiosk is a must in the Sous-Gare district and a welcome stop near the Botanical Garden. Themed evenings in collaboration with other Lausanne restaurateurs are frequent (karaoke, soccer game broadcasts, etc.), providing a variety of enjoyments.
Le Montriond / Avenue Edouard Dapples 25 / Wednesday-Friday 2:30-11:30 pm, Saturday 9:30-10:30 pm and Sunday 9:30-8:30 pm
---
TOM Café (Olympic Museum)
It's hard not to fall under the spell of its terrace: the view of Lake Geneva and the mountains is quite simply one of the most beautiful in the city. The interior – decorated with many colorful souvenirs from past Olympic Games – is convivial, and the menu is international. Reservations are particularly recommended for the weekend brunch…especially for securing a place on the terrace.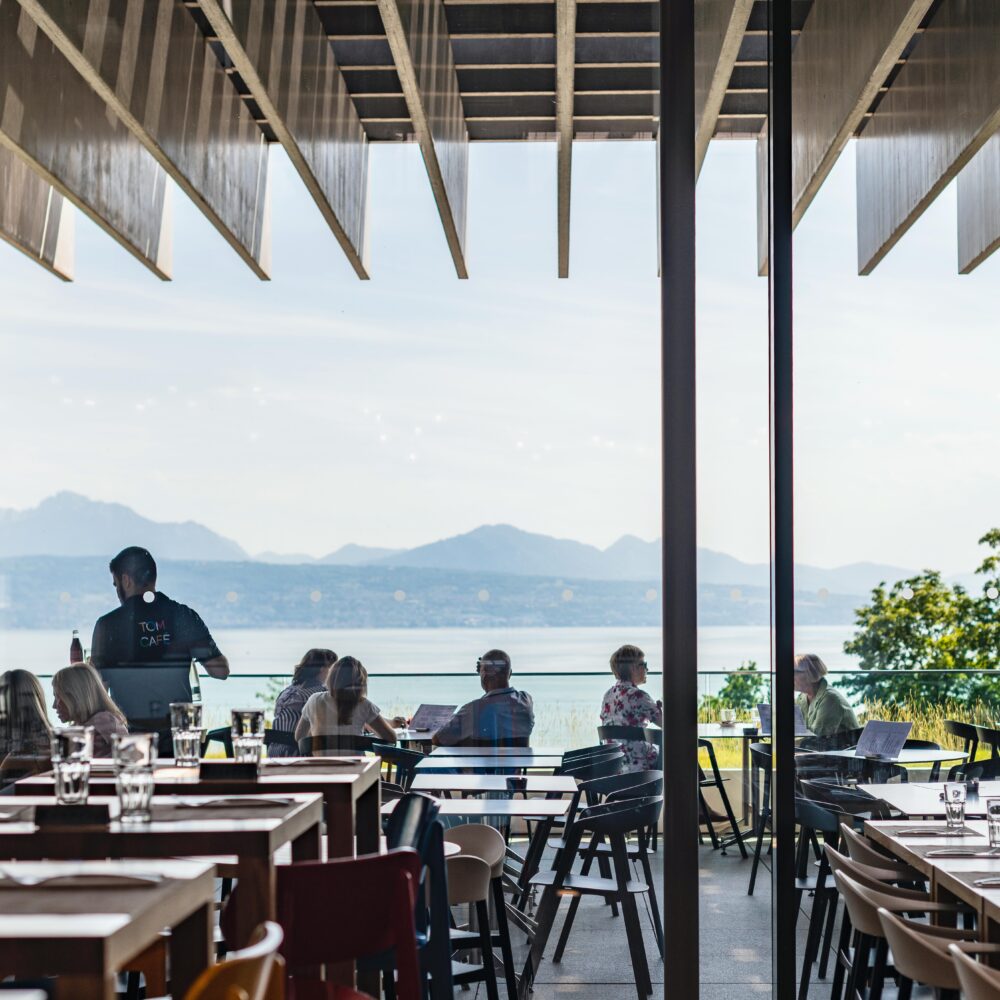 TOM Café / Quai d'Ouchy 1 / Tuesday-Sunday 9am-6pm
---
Le Nabi (MCBA)
With its creative, colorful, and well-balanced plates, this large contemporary café honors the seasonal products of local artisans and farmers. Seasonal vegetables, fish from the lake, and homemade cakes (sometimes made with local verjuice instead of the traditional lemon juice used elsewhere), are among the highlights. On Sundays, a beautiful buffet brunch is a great reason to visit.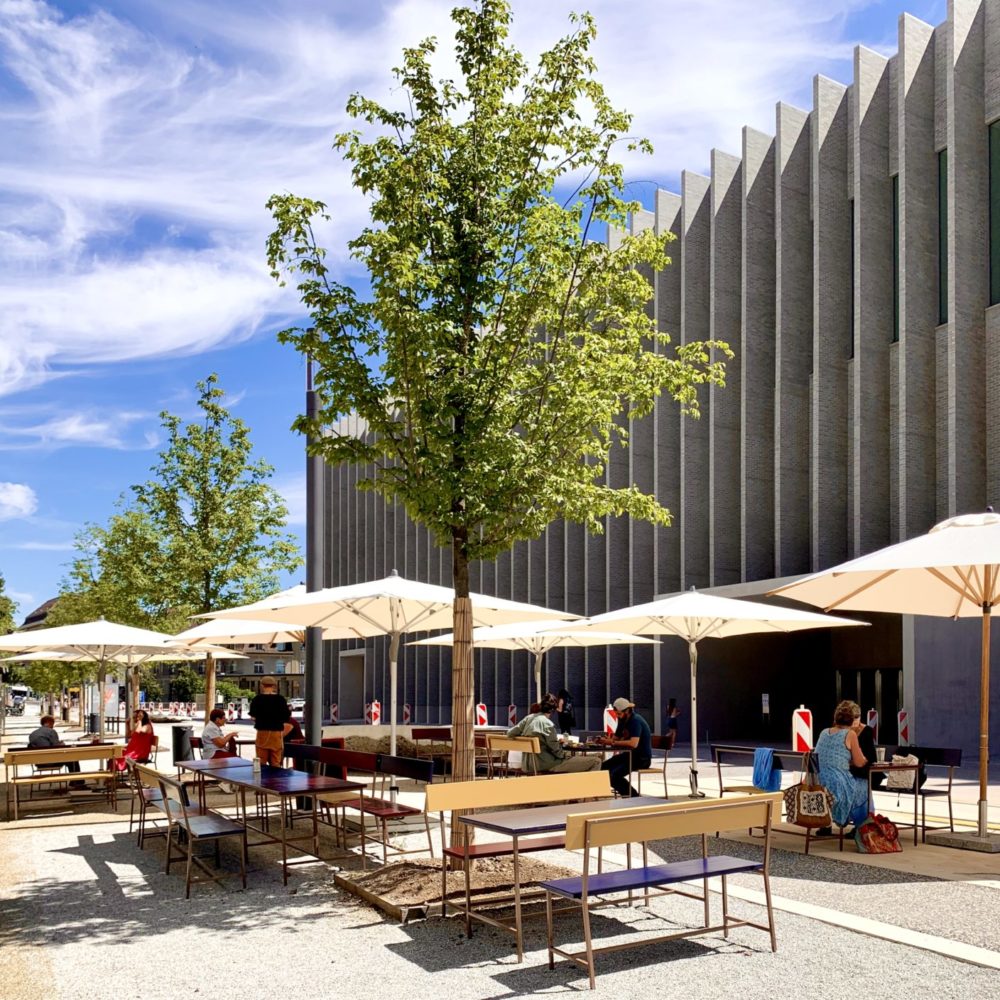 Le Nabi / MCBA, place de la Gare 16 / Tuesday-Sunday 10am-6pm and Thursday 10am-8pm
---
Café Lumen (Musée Photo Elysée & mudac)
Feeling hungry during a photo or design exhibition? The tables of this contemporary café welcome visitors with small, home-made dishes, sweet or savory, based on artisanal products: charcuterie platters, stuffed focaccias at lunchtime and fruity or chocolate cakes are all on the menu. And don't forget: their cookies. When there are any left, they are wonderfully soft.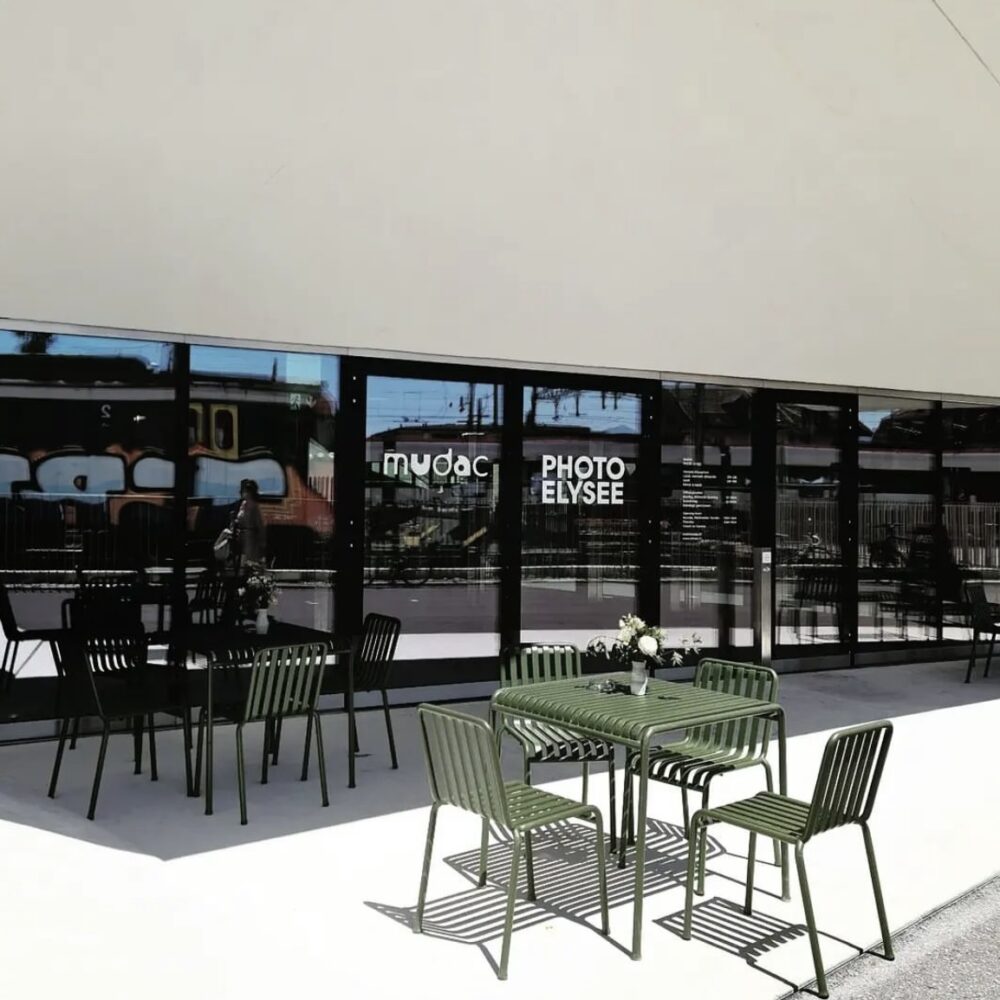 Café Lumen / Place de la Gare 17 / Wednesday-Monday 10am-6pm, Thursday 10am-8pm
---
The Arsenic Café
Surrounded by bay windows in a verdant and luminous setting, the Arsenic's café is a multi-use space that transforms itself throughout the season, from September to June. A restaurant at noon, a meeting place before and after shows, a concert hall, a reading or exhibition space: it participates in the life and conviviality of the art center. Follow our program for the many periodic, festive, and culinary proposals!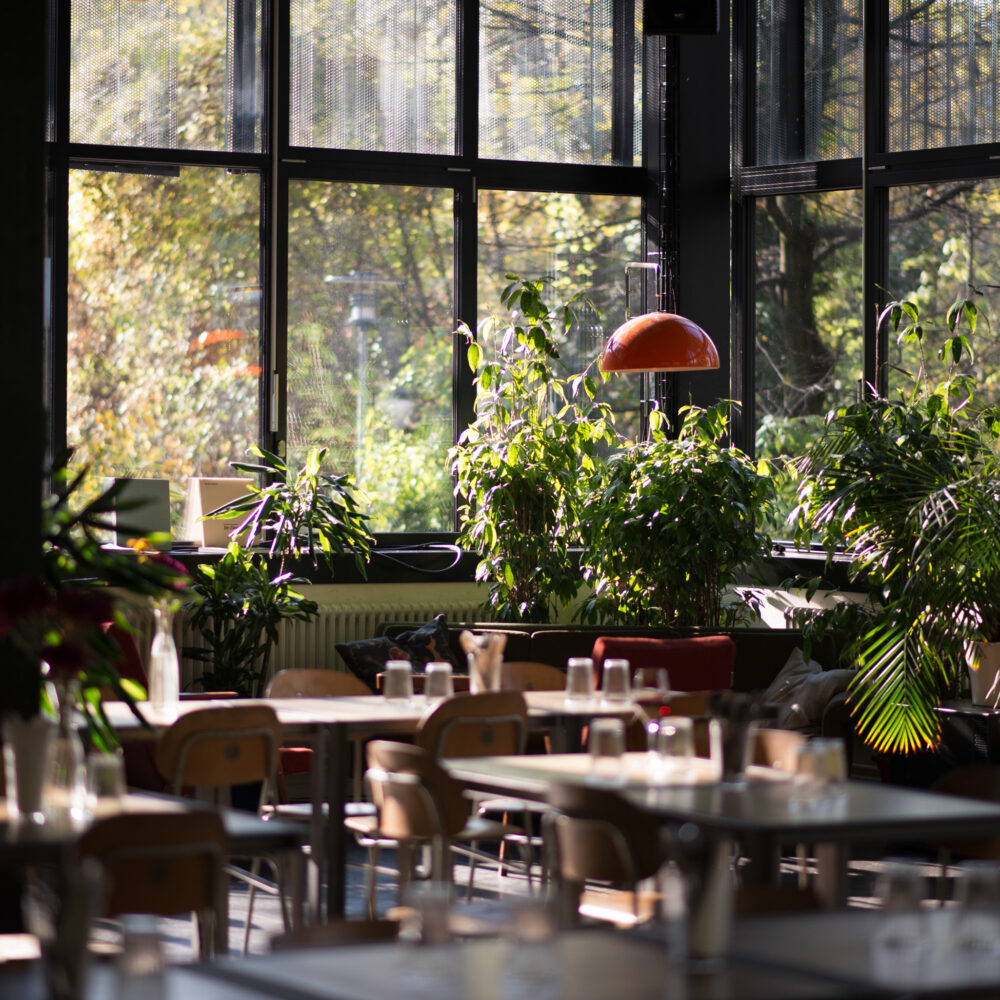 Le Café de L'Arsenic / Rue de Genève 57 / Monday to Friday, from 12:00 to 13:30
---
Quintino (Théâtre de Beaulieu)
Gourmet antipasti, Italian charcuterie, and beautiful thick-crusted pizzas: all on offer from this great restaurant. You can also visit for an aperitivo or a cocktail in the bar area. It's conveniently open seven days a week.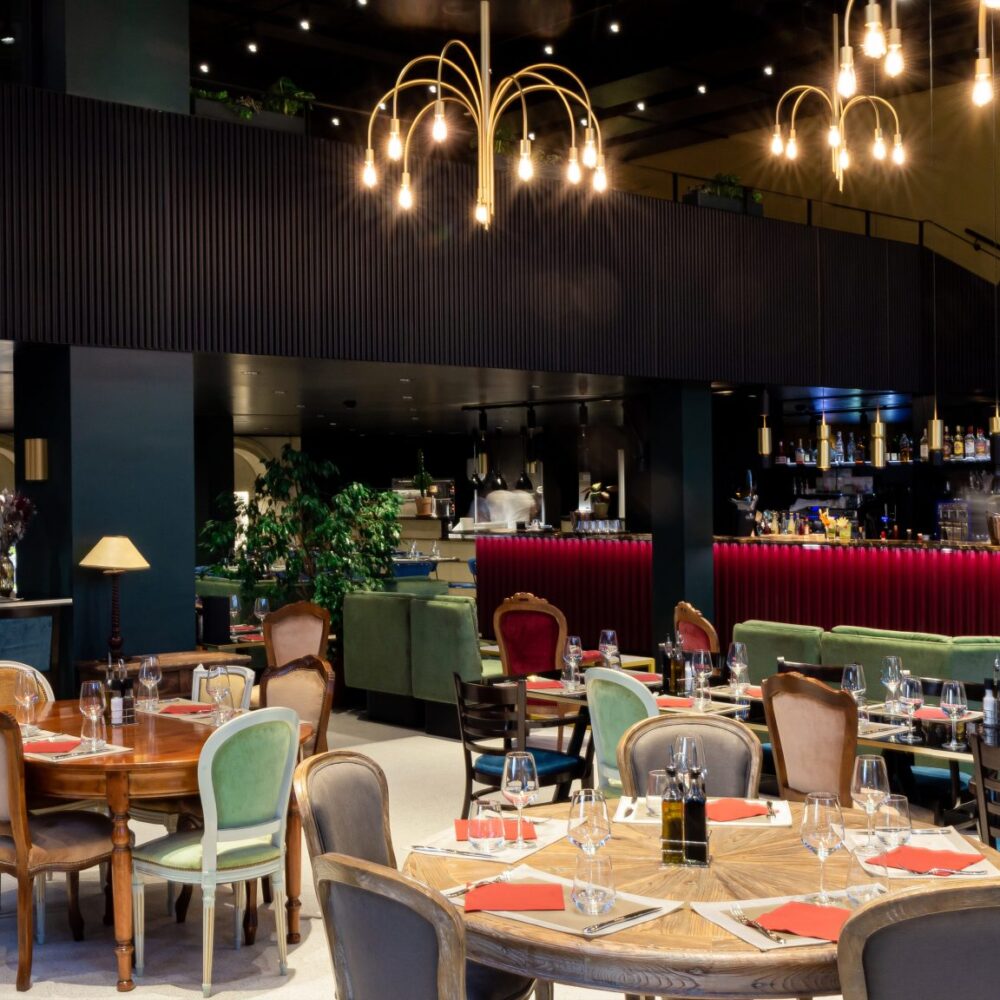 Quintino / Avenue Bergières 10 / 11am-11pm every day
---
L'Auberge de Beaulieu (Collection de l'Art Brut)
Vibrant and festive, this inn exudes youthful and heartfelt hospitality, offering home-made dishes as well as cocktails. The interior is often lively with music in the evening, and its large tables on the terrace have a vacation feel, ideal for sharing mezzes or tapas while sipping a drink, or for weekend brunch.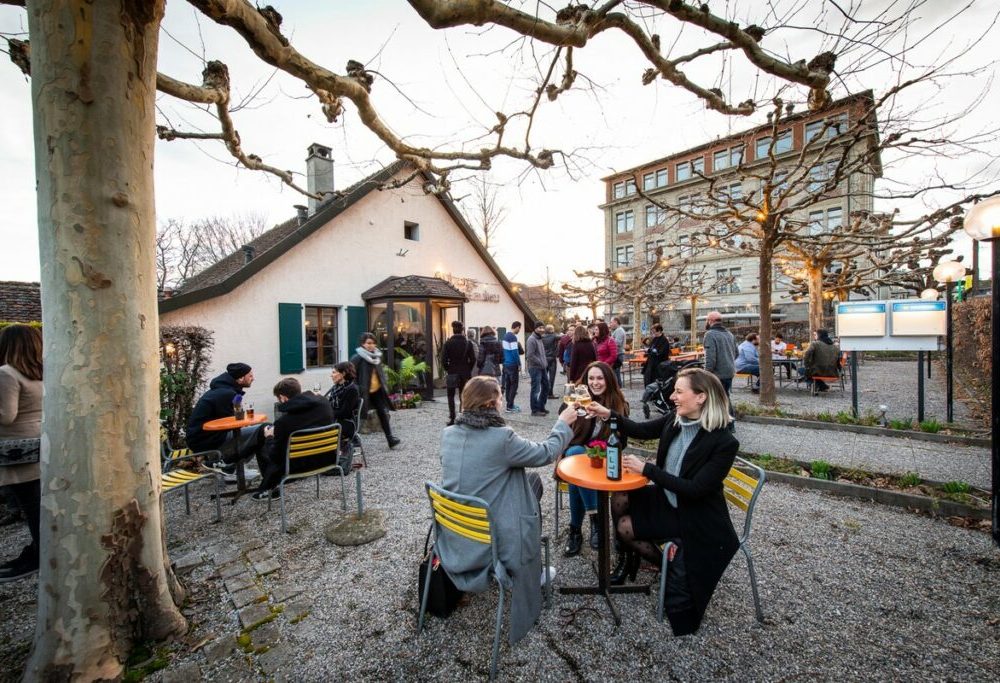 L'Auberge de Beaulieu / Tuesday-Thursday 10am-24pm, Friday-Saturday 10am-2am, Sunday 10am-6pm
---
La Kantina (Théâtre de Vidy)
Open during the day on weekdays as well as 1 hour before and after performances, this big, convivial canteen invites you to settle in at large communal tables ideal for meetups and for sharing. Based on fresh and local products, the menu features good vegetarian options and tapas for both large and small appetites.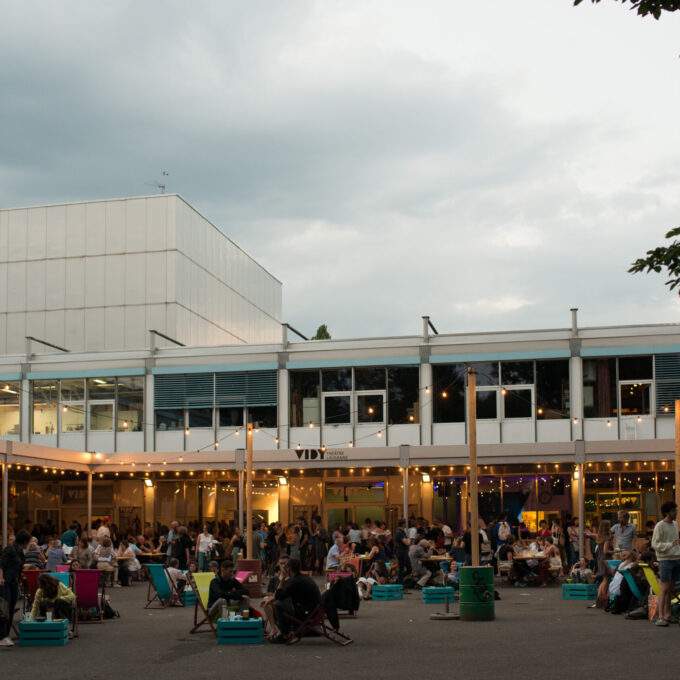 La Kantina / Emile-Henri-Jacques Dalcroze 5 / Monday-Friday 9am-4pm. On performance days, open 1 hour before and after performances, including weekends.
---
Restaurant du Théâtre (Opéra de Lausanne)
Adjacent to the Opera House, this is the place to go for a wood-fired pizza or a seasonal Mediterranean dish prior to a performance. The terrace does not disappoint; it is particularly pleasant, a kind of green space in the heart of the city.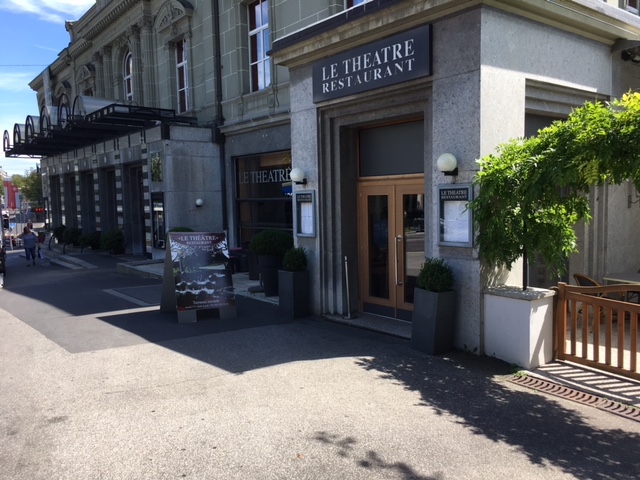 Restaurant du Théâtre / Monday-Saturday 10am-3pm and 6:30pm-11pm
---
As we shouldn't forget the movie lovers, let's mention that the charming Brasserie de Montbenon delightfully invigorates the palates of moviegoers at the Cinémathèque Suisse, and that Café Corto serves empanadas and artisanal Vaudois pâtés in the heart of Cinétoile when it's not organizing its annual event, "Le Marché du Film" in the presence of local producers and chefs.
*This blog post is not intended as a ranking; the order is at random.