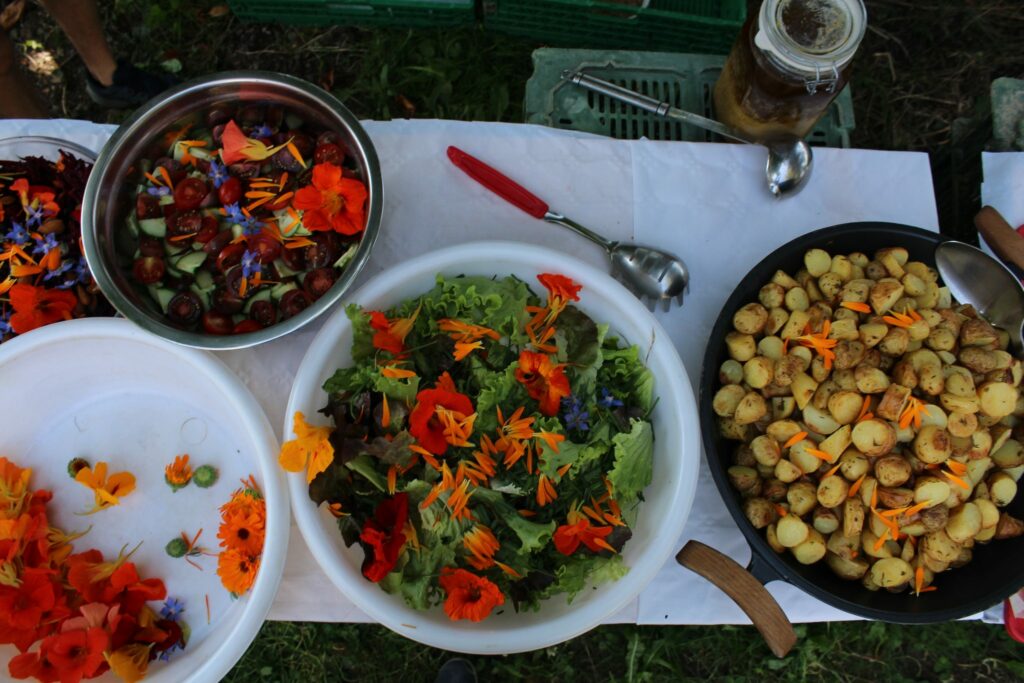 Vegetarian Brunch at the Farm
Gently awaken your senses in the Lausanne countryside!
The Rovéréaz farm invites you for a colorful vegetarian brunch, composed of delicious organic products harvested on the farm!
The brunch will take place in the bucolic and quaint setting of Rovéréaz, a site that supports biodiversity. It will be composed with vegetables, fruits, eggs, bread, mixed salads, homemade muesli, kefir drinks, fields' herbal tea or TEIKEI coffee.
The event is sold out
Dates
Hours
from 11am
Location
Rovéraz farm
Route d'Oron 127
Price
CHF 35.-/adult
CHF 30.- /AVS-students
CHF 18.- /child
free for children under 5 years old.