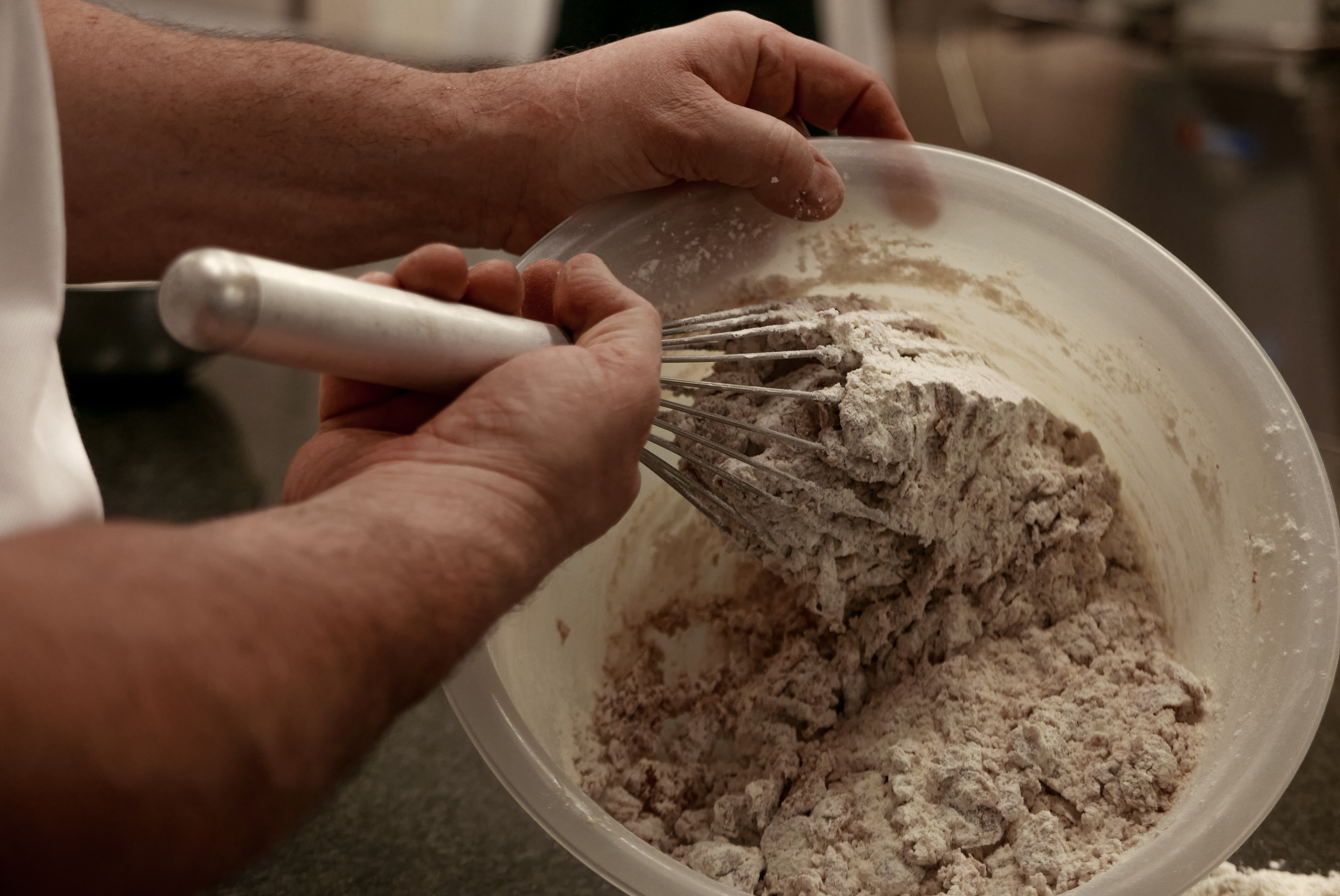 In the shoes of a taste artisan
Several dates during the year between May and December
With Matière Brute, open the door to the production workshops and get your hands dirty!
Butter croissants
For those of you whose mere mention of the two magic words "Bread Store" already makes you salivate (and you're right), this butter croissant making workshop is for you!
Location: Bread Store, Chemin de l'Esparcette 2, 1023 Lausanne
---
Kombucha, kefir & wild fermented soda
Combine a place close to heaven – a micro-farm nestled in La Côte – with Raphaël, a market gardener with sensitive and poetic creations. All the planets are aligned to plunge into the world of fermented beverages; wild sodas made with the products of his gardens.
Location: Les Jardins de Chivrageon, En Chivrageon 15, 1170Aubonne
---
Caracs
A tartlet with a bright green icing as the emblem of French-speaking Swiss pastry? Incredible but true! Discover all the tips for preparing this specialitý well from here with Laurent Buet, renowned artisan-chocolatier.
Location : Maison Buet, Rue Grand-Saint-Jean 6, 1003Lausanne
---
Gin
Did you know that gin is made from grains? The Gros-de-Vaud – nicknamed the granary of Switzerland – was therefore the ideal place to install the impressive still of the Distillerie La Roja. Come and discover this crazy machine and distill your very own gin from organic cereals from the region.
Location: Distillerie La Roja, Moulin Bornu 2, 1318 Pompaples
---
Mozzarella, Burrata & Stracciatella
With the father and son duo of Mozza'Fiato, learn the unique gestures to make their 100% Vaud mozzarella! Once you are comfortable, move on to level 2 by making burrata and stracciatella. Put on a charlotte and roll up your sleeves!
Location: Mozza'fiato, Cuarnens
Dates
Several Fridays, Saturdays and Sundays from June to December
Places
At the craftsmen and women of the Lausanne region
Prices
From CHF 80/adult, including the workshop, the tasting on the spot and the products to take away