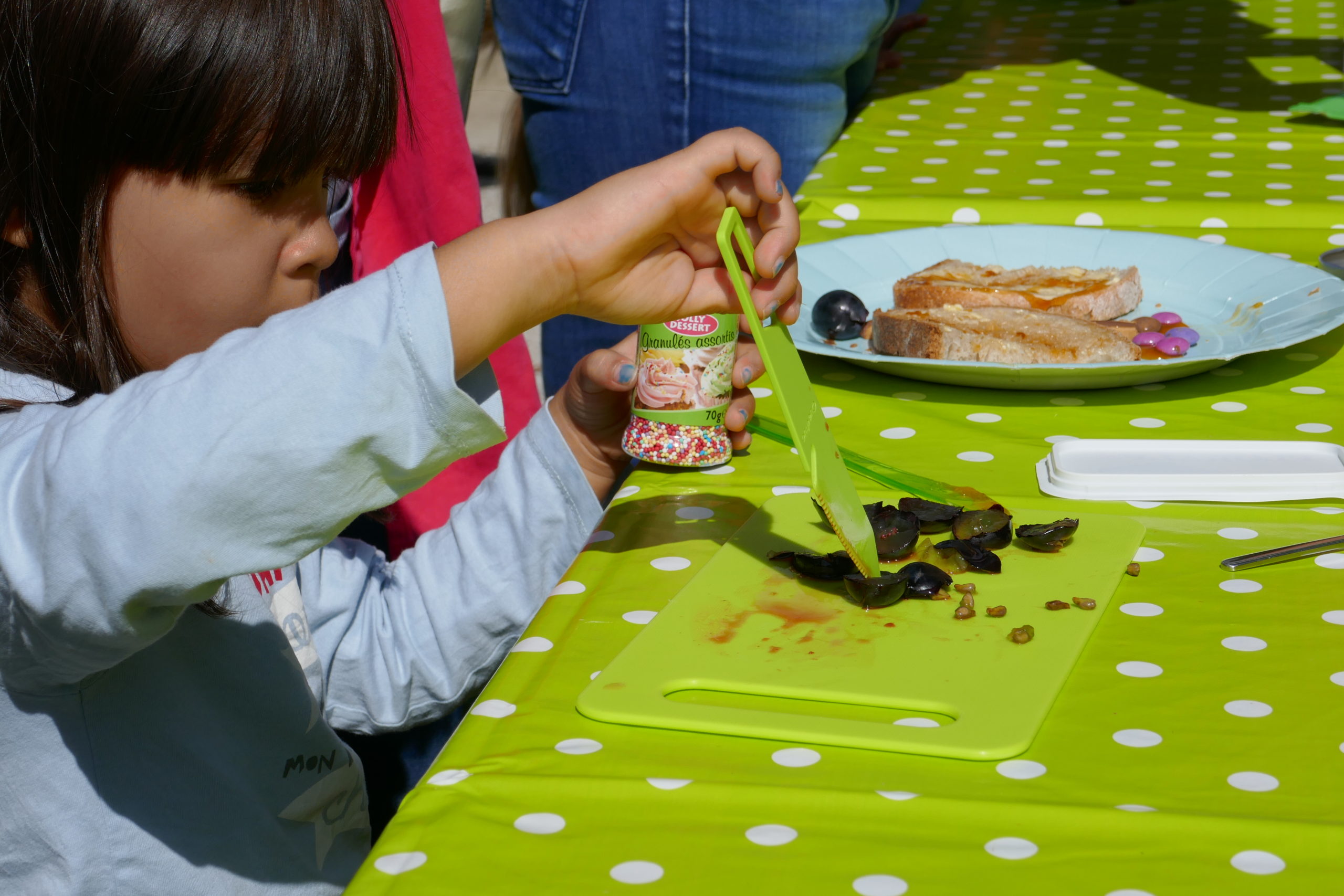 Rasude's adventurer's snack
You are between 6 and 10 years old and feel adventurous? Go on an adventure with your family into secret and amazing places, hidden under huge buildings, and exceptionally open for you.
This stroll proposed by "je trottine et j'explore" will take you into a fascinating underground world that will be transformed in a few years into a dream neighborhood with parcs, playgrounds and gardens.
Captivating stories, interactive games, chalk drawings and a race for images will spice up this exceptional stroll. It will end with the tasting of a giant tartine in altitude offered by Noz Chocolatier…
*The adventurer's snack on 9 July is unfortunately cancelled.
Welcome to Rasude's adventurers' snack!!!.
Dates
Hours
2pm tp 4:30pm
Location
Start : Place Alfred Stucky (station m2 Grancy)
Finish: parking bâtiment « Horizon 4-6 »
Price
Free entrance, without registration
Age
Children from 6 to 10 years old accompanied by their families are welcome
Equipment
Flashlight
Rain or shine