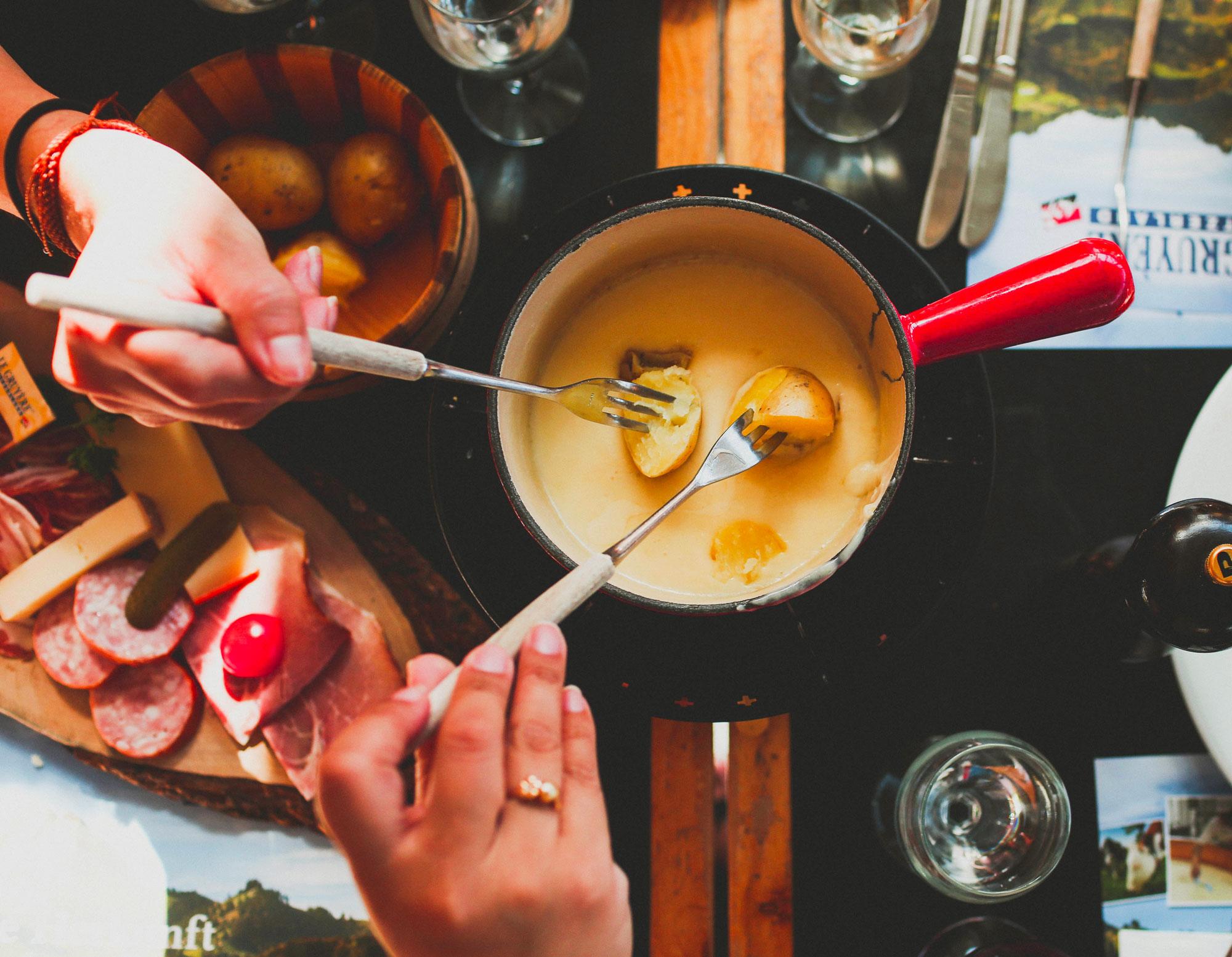 Open Pints
Let's celebrate pints and fondue at a very low price!
IGP dry sausage, a 100% Gruyère PDO fondue, artisan bread and/or potatoes from the market gardeners, as well as a glass of Chasselas, all for 20 CHF.
Gastro Vaud invites you to discover these 100% Vaud products.
List of participating restaurants available from November 10.
Dates
Time
Midday and midnight
Location
In 100 restaurants in the canton
Price
CHF 20.-
Registration
Reservations highly recommended on www.pintesouvertes.ch