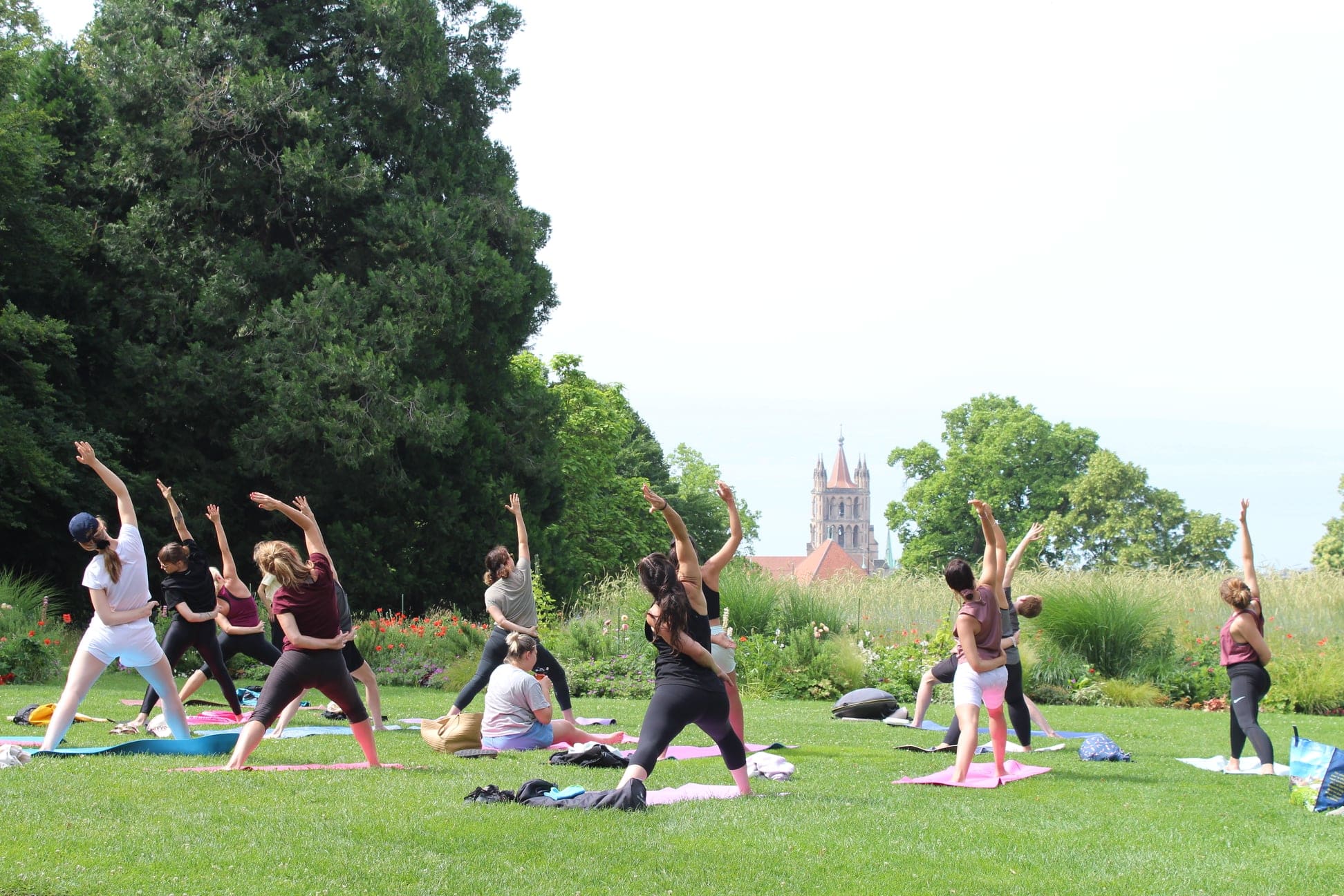 Move and Brunch
Combining sport, delicacies and culture in one event? That's the challenge of Move & Brunch!
HIIT Yoga and PilaBarre followed by a homemade brunch will take place in the beautiful parc de l'Hermitage with its centenarian trees, its unique views on the Alps, the lake and the Lausanne cathedral.
In the program? A healthy and seasonal all you can eat buffet style brunch prepared by L'esquisse and Äta's chefs, as well as products from other artisans.
You can take advantage of this opportunity to visit the Fondation de l'Hermitage emblematic and temporary exhibitions: "Trésors de la Fondation des Treilles" and "Achille Laugé (1861-1944). Le néo-impressionnisme dans la lumière du Sud.''
Dates
Sunday 22 May : HIIT Yoga with Forrest. Option: exhibition "Trésors de la Fondation des Treilles''
Sunday 12 June : PilaBarre with Maude
Sunday 19 June : HIIT Yoga with Forrest
Sunday 10 July : PilaBarre with Maude.
Option: exposition « Achille Laugé (1861-1944). Le néo-impressionnisme dans la lumière du Sud »
Hours
9:30am to 1pm
(please arrive 10-15 minutes early) Fondation de l'Hermitage: the museum is open from 10am to 6pm, Sundays May 22nd and July 10th

Location
Parc de l'Hermitage or Auditorium Michel Bugnion (Hermitage's farm) in case of bad weather

Price
CHF 68.50 including training, all you can eat brunch and beverages. Fondation de l'Hermitage: 50% discount on admission ticket for the exhibition (CHF 11.- instead of CHF 22.-) For Sundays May 22 and July 10
Material to bring
Please bring a yoga mat and water