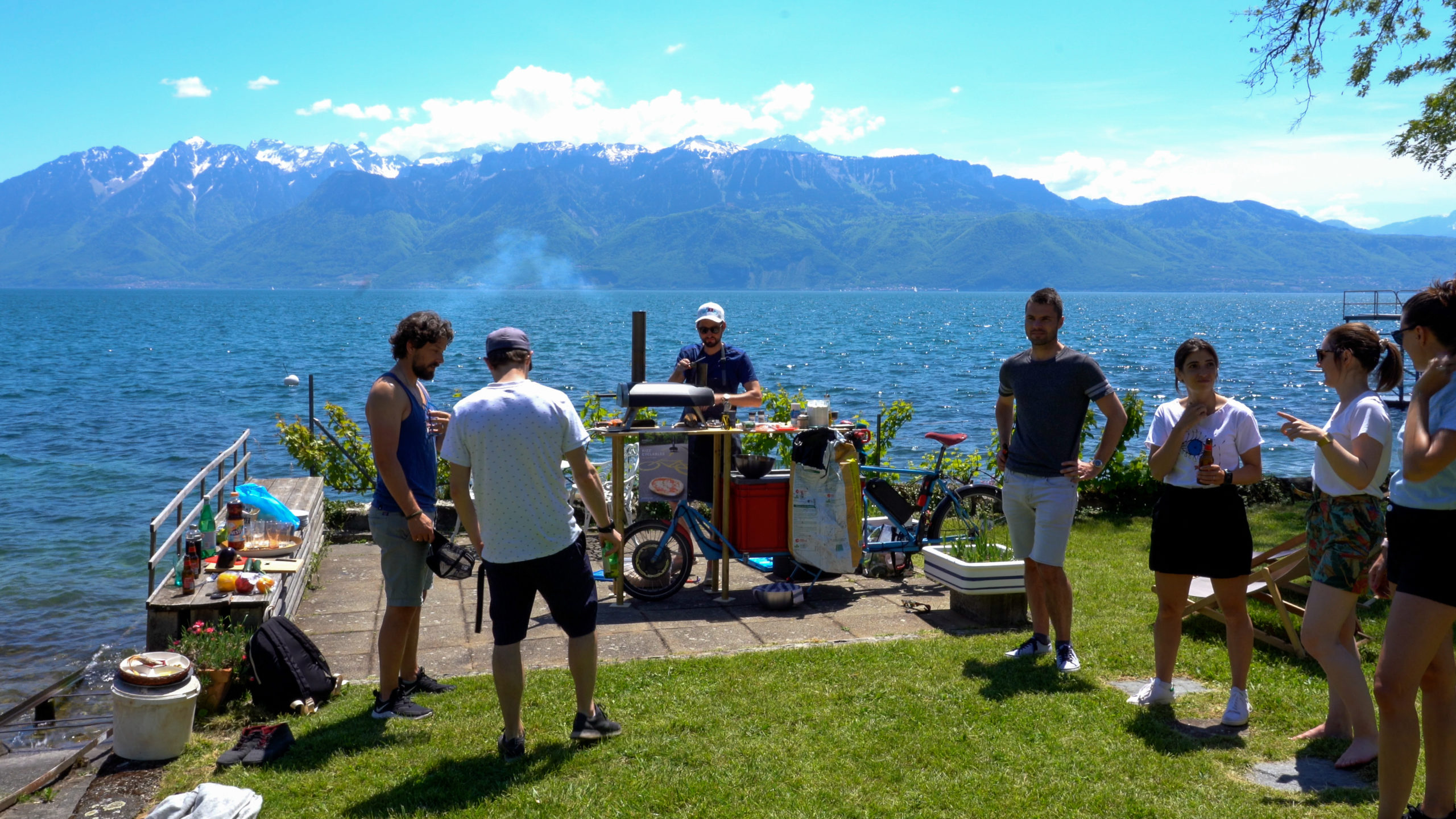 Pizz'cyclables
Do you love bicycle and pizza? This event is for you!
#PizzCyclables combines bicycle ride, mobile pizzeria and aperitif. Open to all, this event invites all level cyclists to ride a few kilometers in and around Lausanne with a delicious pizza break made by a pizzaiolo, cooked on the spot!
Dates
Sunday May 29, Departure Stade Olympique de la Pontaise – main entrance and finish at the Parc du Bourget
Sunday 28 August, Departure Esplanade de Montbenon and finish at the Pyramides de Vidy
Sunday 18 September, Departure Place de la Riponne and finish at the Parc Denantou
Hours
11am to 3pm (meeting at 10:30am for departure)
Number of participants limited at 50 people – children are welcome
Bicycle itinerary from 4 to 8km (move in peloton, about 30-45')
Beverages not included (bring your own)
Price
CHF 30.-/adult
CHF 20.-/AVS/students
CHF 10.-/ children (pizza included)

Information
Cancelled in case of rain (24h advanced notice the latest)
Participants come to the event with their own bicycles (no rental possible)
Participants take part to the event at their own responsibility in the event of an accident.