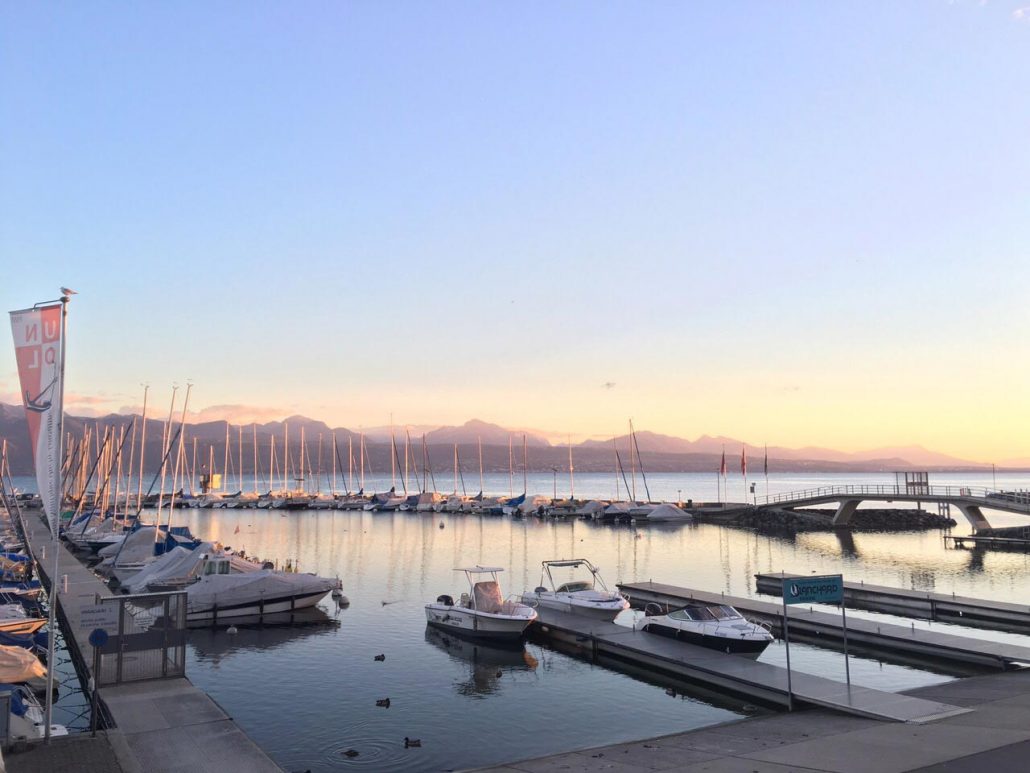 Treasures from Lausanne's neighborhoods
Eating off the beaten track in the city center? By habit, many of us are sometimes more familiar with the addresses in the heart of the city, whereas more out-of-the-way corners can hide gourmet treasures. We are taking you on a tour of the Cité, Ouchy, the North, and the West Lausanne districts.
The Cité district
"La Buvette du Parlement Vaudois "
Its tasty malakoffs have won no less than the Prix du Public (Public Prize) and the Malakoff d'Argent (Silver Malakoff) at the 2022 World Malakoff Championship! It is now possible to taste for yourself on Mondays, Wednesdays, Thursdays, and Fridays at noon, since this parliamentary restaurant has just recently  opened up to the public. The menu is composed of 90% local and seasonal products, of course, for maximal taste bud pleasure.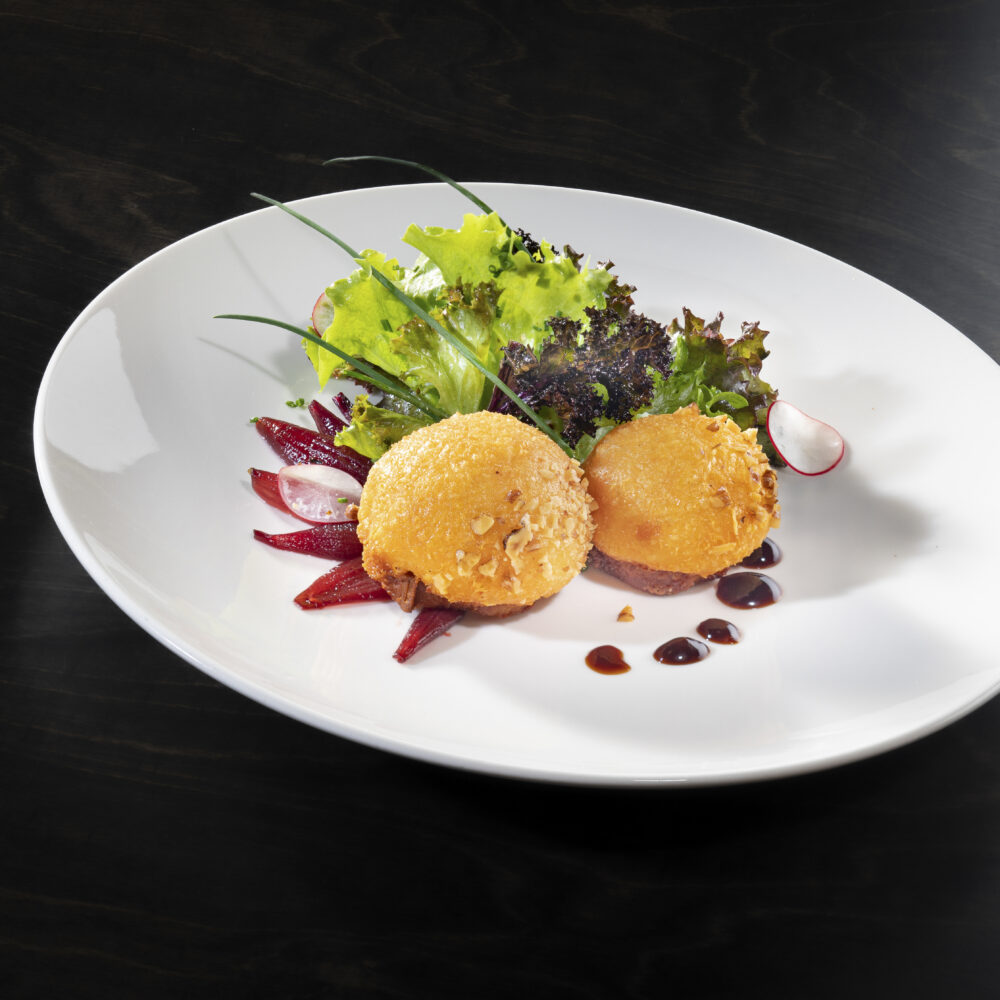 La Buvette Vaudoise – Restaurant du Parlement /Monday, Wednesday, Thursday and Friday 9:30 am-2:30 pm
---
La Pomme de Pin
In the Cité district, who doesn't know Georges, the owner of La Pomme de Pin? He is known for hisbroad smile, enthusiastic hellos, and above all, delicious dishes. For generations, the people of Lausanne have been enjoying traditional, generous, and carefully prepared dishes here. And as soon as the sun comes out, it all happens on the terrace!
La Pomme de Pin / Rue Cité de Derrière 11 / Monday-Friday 8 am-midnight and Saturday 6 pm-midnight
---
The Medina
Would you like to travel to the Maghreb while remaining in Lausanne's historic center? With its particularly warm welcome, this pocket-sized address near the Castle offers beautiful couscous – with vegetables, chicken or lamb – and other gourmet Tunisian specialties. Always accompanied by a delicious mint tea.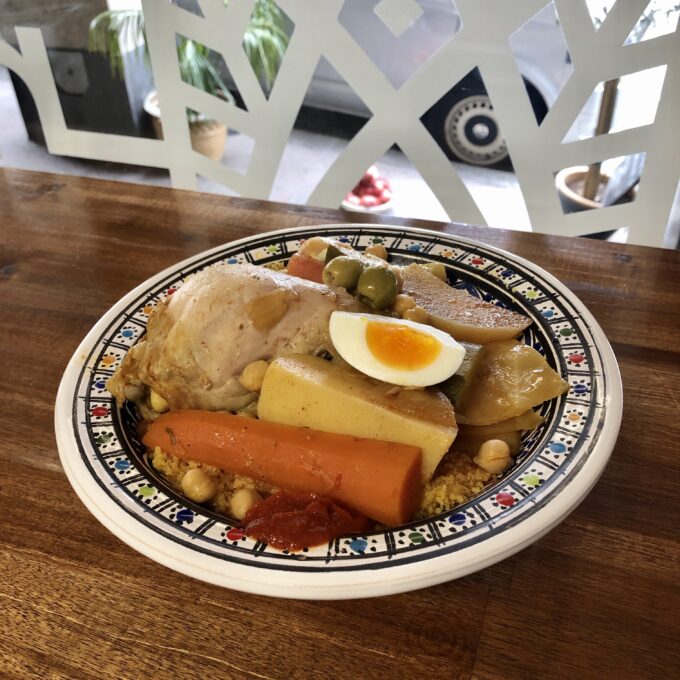 La Médina / rue de la Barre 6 / Monday-Friday 8:30 am-3:30 pm
---
West district
Maison 66
What a nice surprise to come across this bistro with such elegantly prepared dishes. The friendly Latvian-born chef has worked in some of the best restaurants in Riga and the Lausanne region (including the Lausanne Palace) before settling here. For those who are interested, you can order Baltic specialties (for example, borscht or varenyky).
Maison 66 /Monday 11 am-2 pm, Tuesday-Thursday 11 am-2 pm and 6-10 pm, Friday 11 am-2 pm and 5:30 pm-11 pm and Sunday 5 pm-11:30 pm
---
Café de Prélaz
Open 7 days a week, this luminous café with a contemporary decor reopened in 2020, after a major renovation. Its weekend brunch is particularly famous; when the weather is good, we recommend reserving a table on the terrace.
Café de Prélaz / Avenue de Morges 141 / / Monday 8 am-4 pm, Tuesday-Thursday 8 am-11 pm, Friday 8 am-midnight, Saturday 9 am-midnight and Sunday 9 am-4 pm
---
Base Bar
Close to the Docks, this hyperactive bar organizes concerts, karaoke, burlesque evenings and raclette dinners, depending on the mood: big appetites will come here especially for its generous burgers, garnished with Swiss meat selected by the butcher's shop, Maillefer, and its home-made fries.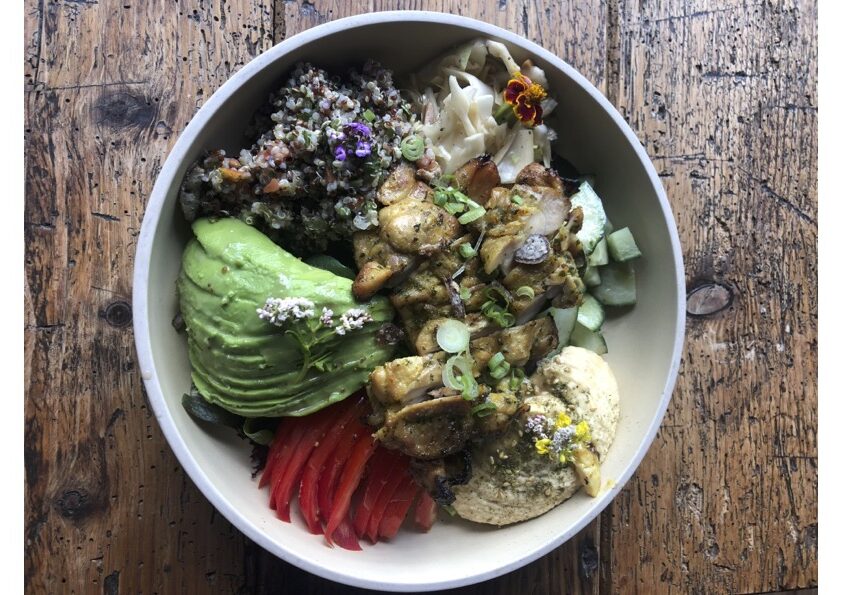 Base Bar / Avenue de Sévelin 46 / Monday-Tuesday 7:30 am-2:15 pm and 4:30 pm-11 pm, Wednesday-Friday 7:30 am-midnight and Saturday 6 pm-midnight
---
South district – Ouchy
Historic Ouchy
Lovers of cordon-bleu, this place is definitely for you! Crunchy breadcrumbs, runny cheese, tender meat: they are excellent. The menu also features creamy fondues and traditional Vaud dishes. And since it's open every day for lunch and dinner, it's a perfect place to stop after a walk along the boardwalk.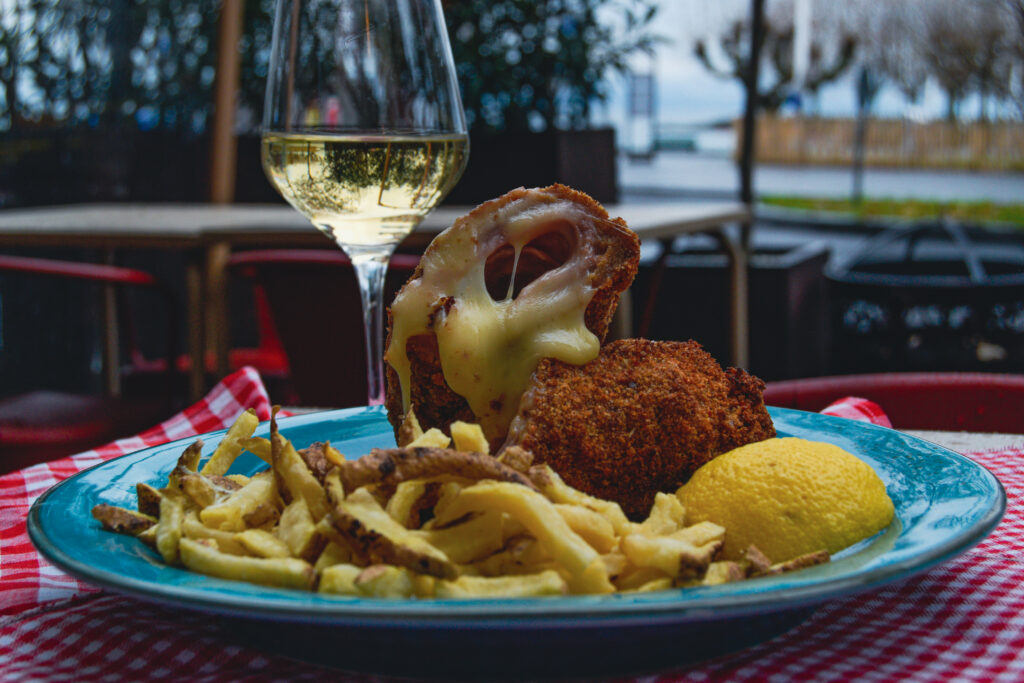 Le Vieil Ouchy /Monday-Sunday 10 am-midnight
---
57° Grill
On the ground floor of the Château d'Ouchy, this chic address is a delight for lovers of high-quality meat. In addition to its lake-view terrace, there are places at the bar, facing the open kitchen, great for a window into the preparation of grilled, spit-roasted or roasted meats.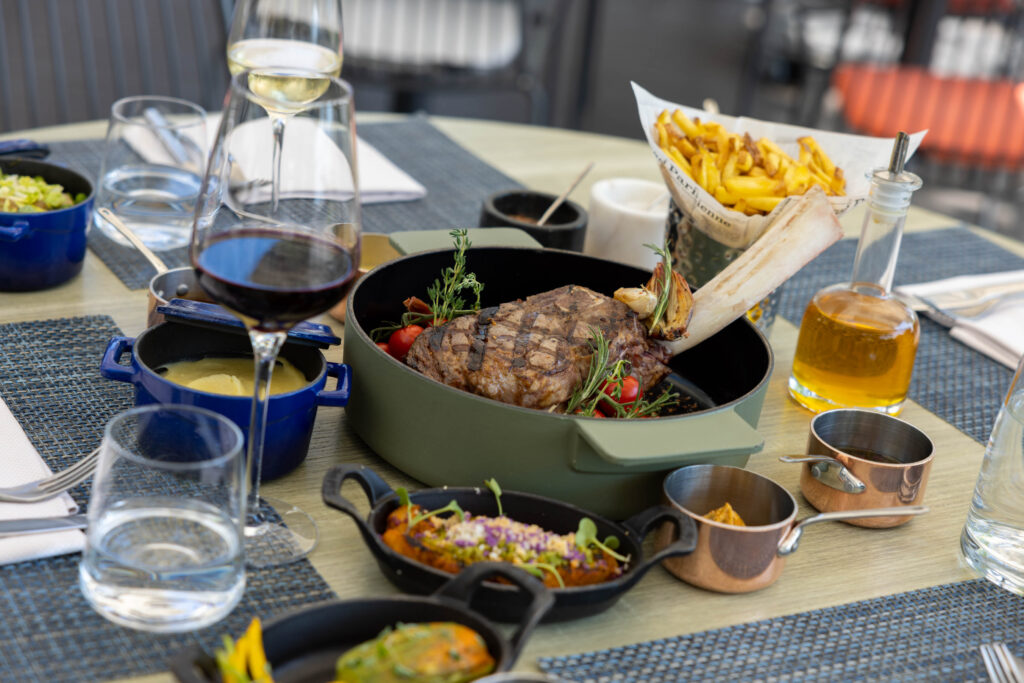 57° Grill / Château d'Ouchy, Place du Port / Tuesday-Saturday 12 pm-2 pm and 7-10 pm
---
Hôi An BBQ
With an unobstructed view of the port of Ouchy, the vast terrace of this Vietnamese restaurant has a very pleasant vacation feel. In addition to its quite varied everyday menu, gourmets will consider coming on Saturday evening or Sunday lunchtime for the gargantuan all-you-can-eat buffet.
Hôi An BBQ / Chemin des Pêcheurs 7 / Monday-Saturday 11:30 am-2:30 pm and 6:30 pm-10:30 pm
---
North district – Blécherette / Maillefer 
Maillefer butcher's shop
Entering this butcher's shop, you may be overcome with the desire to buy everything; the displays are quite eye-catching. Renowned for the variety of its meats (especially those maturing quietly in the large window facing the entrance), there is a prepared dish-of-the-day every day at lunchtime, sold to take away.
Boucherie Maillefer / Chemin de Maillefer 139 / Monday-Friday 8 am-6:30 pm and Saturday 8 am-5 pm
---
Chez Tof
A stone's throw from the Boucherie Maillefer, this bistro with a warm, industrial decor works with seasonal products in a relaxed atmosphere. Notice to entrecote lovers: Parisian entrecote is on the menu for Friday lunches! For vegetarians, you will certainly find something to enjoy in this generous menu.
Chez Tof / Chemin de Maillefer 145 / Monday 9 am-4 pm, Tuesday-Friday 9 am-midnight and Saturday 10 am-midnight
---
La Sosta
Located next to the new Tuilière stadium, this large Italian restaurant with white tablecloths serves delicious homemade pasta (try the spaghetti alle vongole, you'll be talking about it). As for the oven at the back of the room, it makes beautiful pizzas with puffy edges in the Neapolitan tradition.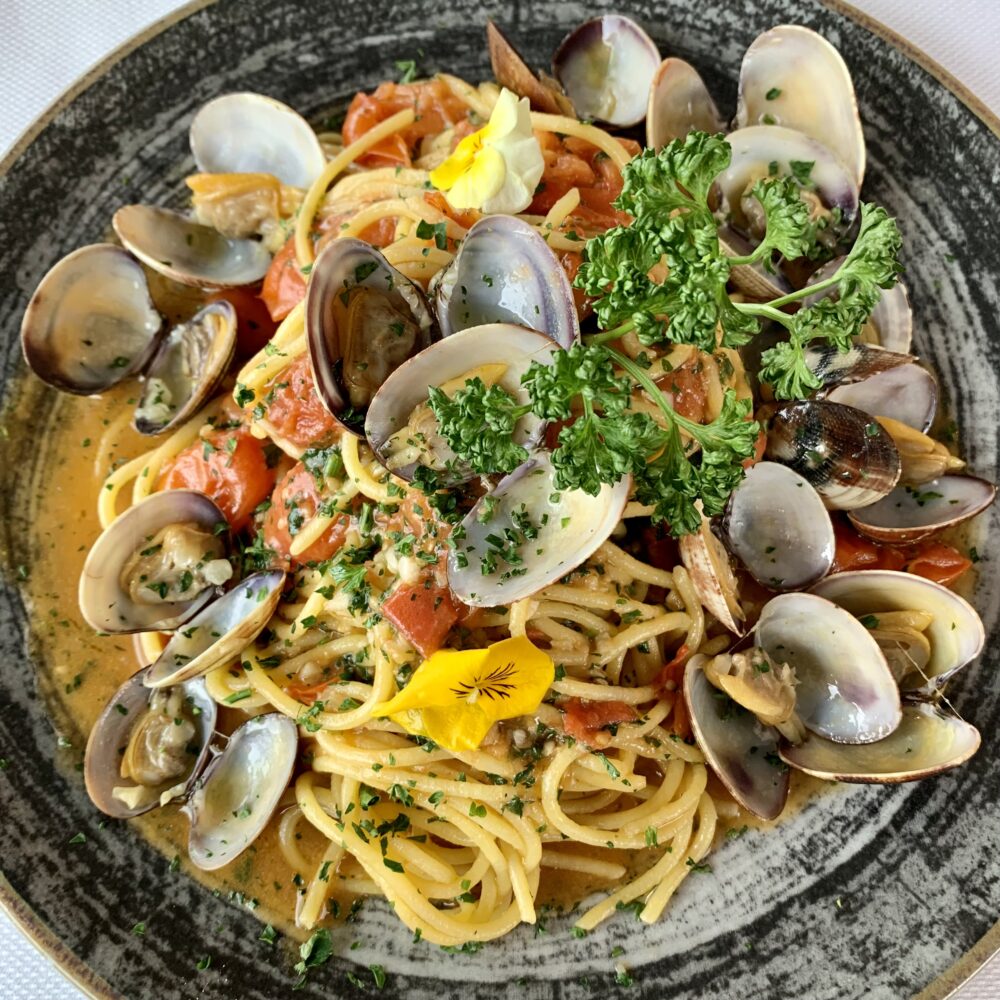 La Sosta / Route de Châtelard 56 / Tuesday-Saturday 10 am-2:30 pm and 6:30 pm-11 pm, Friday-Saturday 10 am-2:30 pm and 6:30 pm-11:30 pm
*This blog post is not a ranking; the order is at random.